PRVI LJUBLJANSKI PET ZVEZDIČNI HOTEL INTERCONTINENTAL JE SPREJEL PRVE GOSTE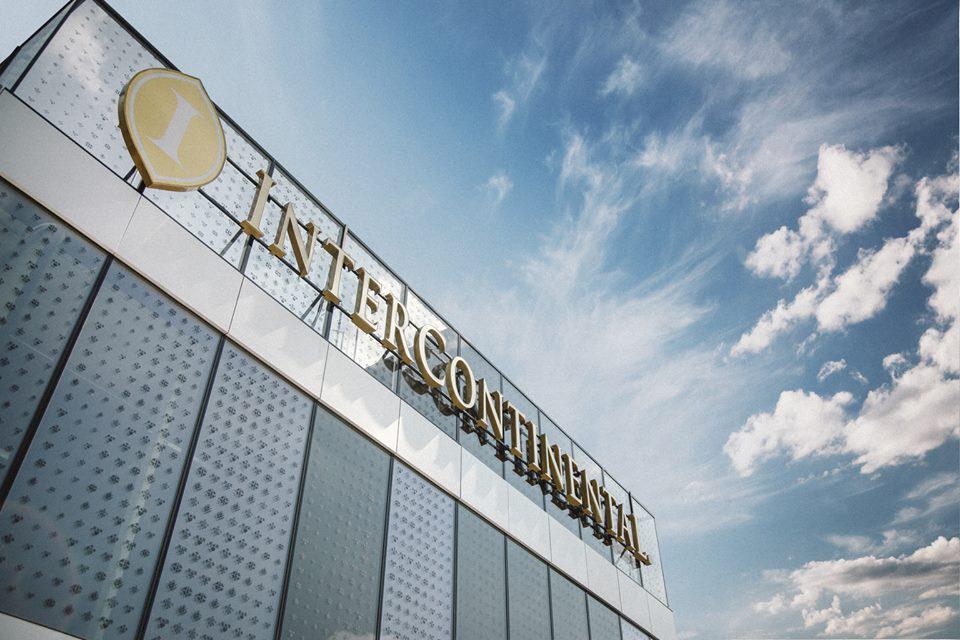 Uradno odprtje septembra
25. avgust 2017
Vir: MMC RTV SLO, STA
Danes prve goste sprejema nov, težko pričakovan ljubljanski hotel Intercontinental, edini hotel s petimi zvezdicami v prestolnici. Hotel bo popolnoma zaživel septembra.
Kot je povedal generalni direktor hotela Miloš Cerović, bodo spletno stran prilagodili tako, da bodo spletne rezervacije mogoče od 27. septembra, ko bo tudi uradno odprtje hotela, tisti obiskovalci Ljubljane, ki bodo želeli v hotelu prespati, pa bodo to lahko storili že danes.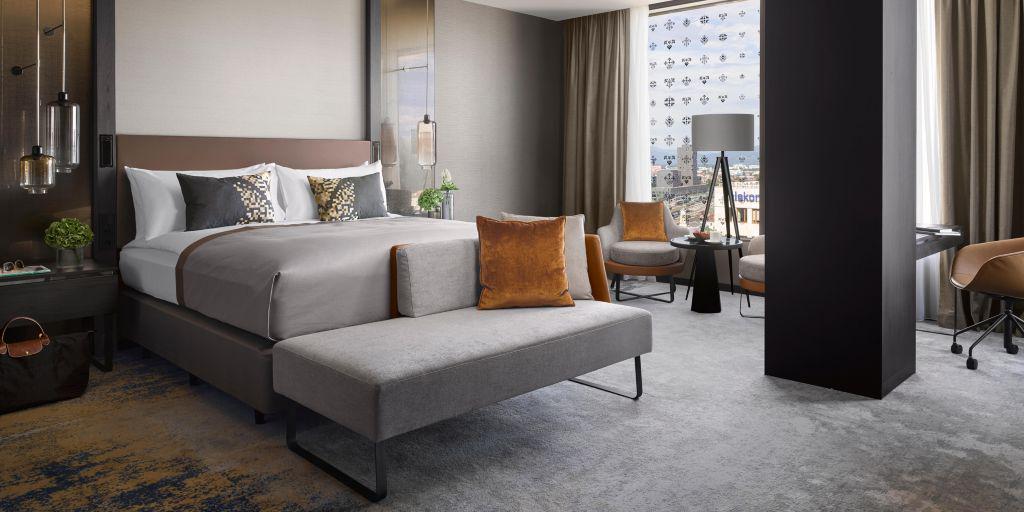 Ljubljanski Intercontinental se razprostira na približno 23.000 kvadratnih metrih in ima vse lastnosti luksuznega hotela. Poleg 165 sob s 330 ležišči ponuja še 155 kvadratov velik predsedniški apartma (z nočitvijo za nekaj tisoč evrov), banketne dvorane ter wellness z bazenom in fitnesom.
Posebej velja omeniti še vrhunsko restavracijo z barom z razgledno ploščadjo v najvišjem, 20. nadstropju, ki bo odprtega tipa in bo lahko sprejela 200 gostov. Nad kulinariko bo bedel italijanski kuharski mojster Alfredo Russo, čigar restavracija Dolce Stil Novo pri Torinu se ponaša z eno Michelinovo zvezdico, njegova desna roka pa bo srbski kuharski mojster Komnen Bakić.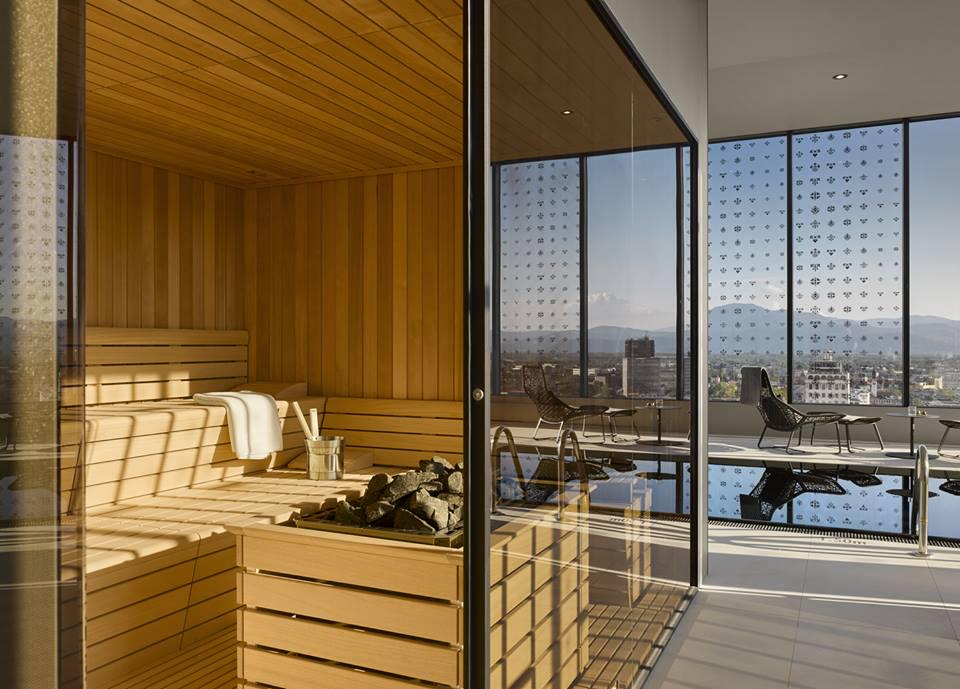 Želijo privabiti "drug tip gostov"
Za arhitekturno zasnovo sob z različnimi ljubljanskimi motivi je poskrbel münchenski biro Wrightassociates, hotel pa bo zaposloval okoli 115 ljudi, večinoma iz Slovenije, bodo pa med njimi tudi menedžerji iz drugih hotelov verige Intercontinental.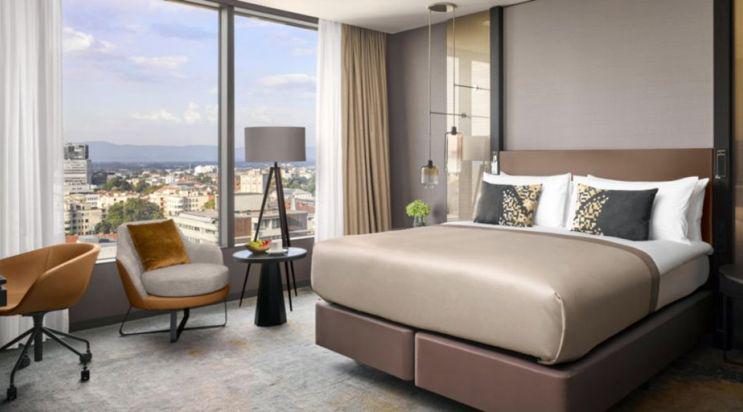 Kot je pred časom povedal Cerović, želijo s hotelom najvišje kategorije v Ljubljano, ki je z vsakim letom bolj turistično oblegana, privabiti nov profil gostov. To so tisti gosti, ki so vajeni standardov verig elitnih hotelov, kot je Intercontinental, zanje pa do zdaj v mestu ni bilo ustreznih zmogljivosti.
Gradnja hotela na lokaciji na Bavarskem dvoru, kjer je dolgo zevala gradbena luknja podjetja S1, ki je sprva želelo graditi enega od dveh načrtovanih nebotičnikov v sklopu severnih mestnih vrat in je pristalo v stečaju, se je začela decembra 2015. Investitor, srbski Delta Holding, je zemljišče odkupil od družbe Rastoder, glavni izvajalec gradbenih del pa je podjetje CGP.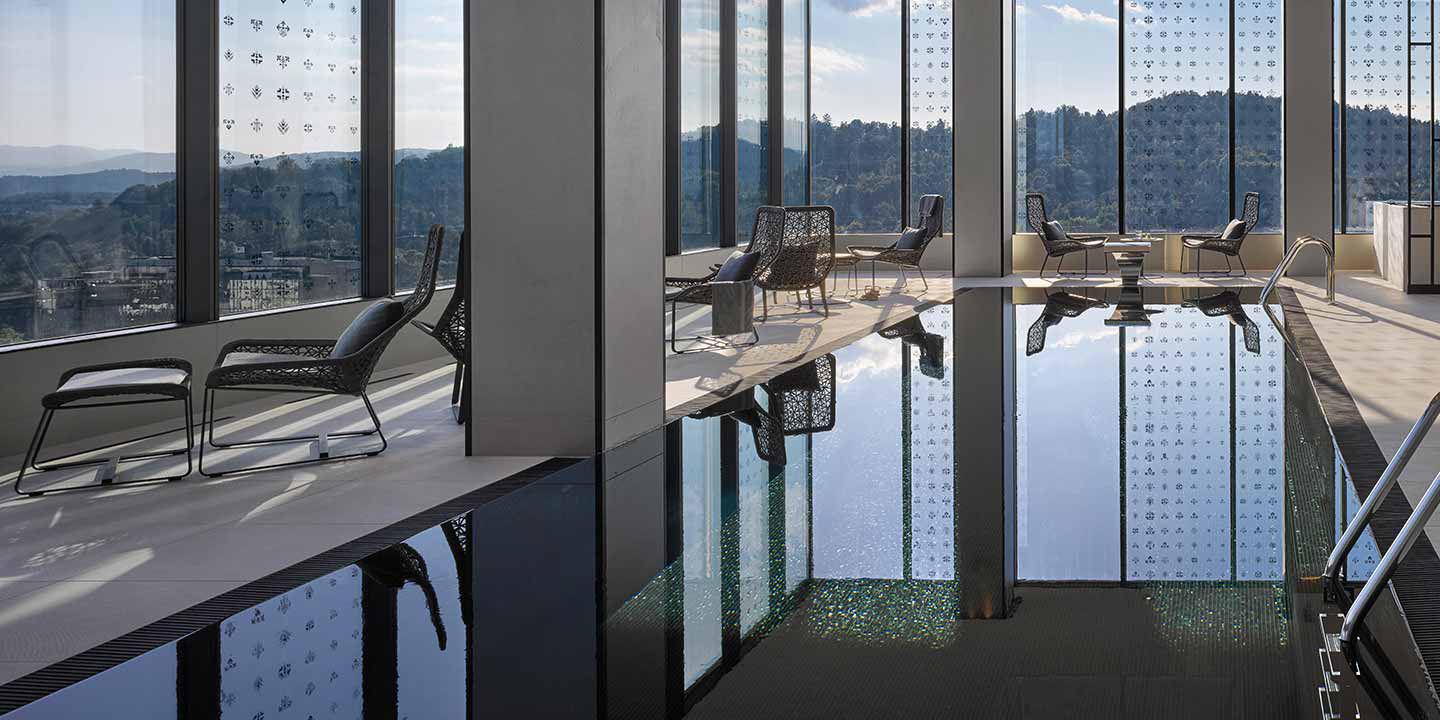 Vrednost naložbe je ocenjena na okoli 40 milijonov evrov oz. približno 250.000 evrov na sobo.
Mimogrede, z 20 nadstropji in 83 metri je Intercontinental za Kristalno palačo v BTC-ju druga najvišja zgradba v Sloveniji in najvišja v središču Ljubljane.